Reporting on the violence in Syria is becoming almost impossible.
A radical idea for the insane european refugee crisis. NEW
The Insane European Refugee Crisis
Is Spiraling Out of Control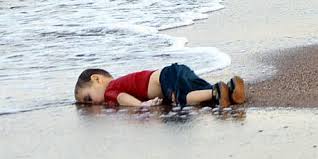 Drowned Syrian Boy
Aylan Kurdi started the day in a red shirt, blue shorts and shoes.
Three-year-old Syrian boy Aylan Kurdi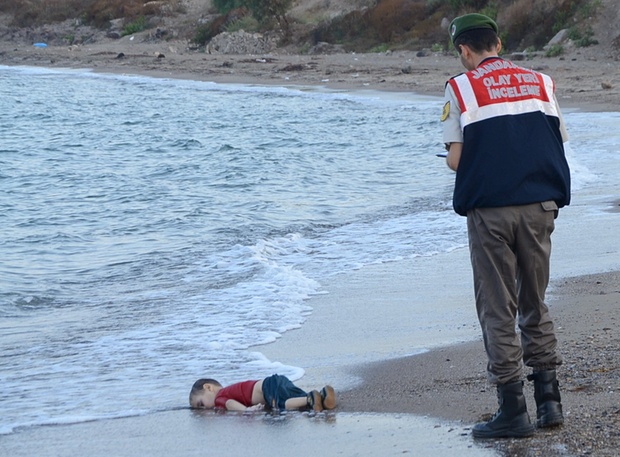 One outcome of the european refugee crisis. There are thousands more just like him.
War, oppression and economic pressures have compelled
record numbers
of people in Africa and the Middle East to leave their homes and embark on the
dangerous journey
to Western Europe where they hope to find security and a better way of life.
Thousands of refugees, most fleeing
wars in Syria, Iraq and Afghanistan
, have been snaking northward through the Balkans in recent days, confronting a Europe woefully
unprepared
to deal with them at every step.
Most endured a perilous crossing to Greece aboard
rafts and boats
, some barely fit to sail. They traversed Greece, a nation paralyzed by economic crisis and too poor to handle a flow of people that in July hit a
record high
. At the border with Macedonia late last week, they trudged through a wall of riot police, who fought them back with tear gas before relenting. Now, the asylum-seekers, thousands a day, are racing into
Hungary
, which is rushing to complete a barbed-wire border
fence
by the end of the month to force them to seek other routes.
It is a long parade of
misery
unparalleled in Europe in recent years. But the continent has so far failed to agree how to respond. Amid a refugee crisis that by some measures is the worst since World War II, individual nations are being left to improvise their own measures. In Hungary, that is taking the form of 108 miles of barbed wire and fencing.
The crisis is shaking fundamental tenets of European life, including the principle of free movement between most of the nations of the European Union. It is fueling a surge of
anti-migrant sentiment
in the countries that are housing the bulk of the asylum-seekers, Germany and Sweden. And it is straining the weakest countries, such as Greece, that are on migration's front lines.
"Unless we
do
something, we will become a lifeboat sinking under the weight of people holding on to it and drowning everybody, both those seeking help and those offering help," said Janos Lazar, Hungarian Prime Minister Viktor Orban's chief of staff, at a ceremony last week celebrating the founding of Hungary.
Aylan Kurdi several days before the boat trip that cost him his life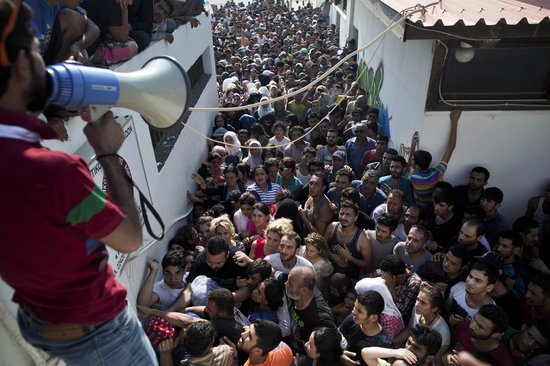 Insane European Refugee Crisis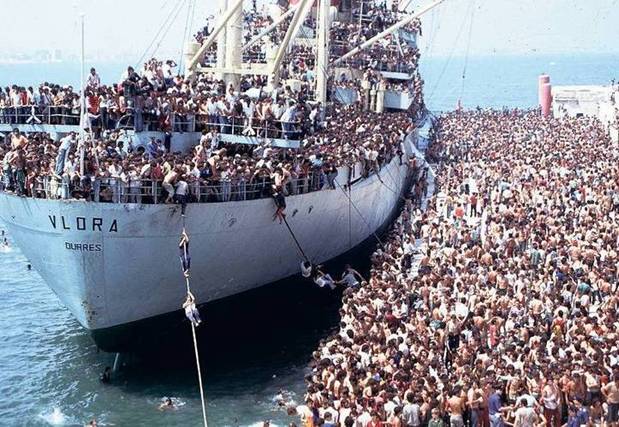 Make a donation
Make a financial donation to a non-governmental organisation (NGO) that is doing related humanitarian work overseas. These could include:
● Save the Children: distributing essential items such as nappies, hygiene kits and food
● Migrant Offshore Aid Station: dedicated to preventing migrant deaths at sea
● International Rescue Committee: improving living conditions by setting up camps
● The UN Refugee Agency: providing water, mosquito nets, tents, healthcare
● Refugee Action: advice about claiming asylum, the asylum process, asylum support
● World Vision: providing food, water, shelter, education and psychosocial care
The Insane European Refugee Crisis is REALLY Crazy. If you don't believe me, read this!



THE SYRIAN CONFLICT EXPLAINED 

President Assad (who is bad) is a nasty guy who got so nasty his people rebelled and the Rebels (who are good) started winning.

But then some of the rebels turned a bit nasty and are now called Islamic State (who are definitely bad) and some continued to support democracy (who are still good). 

So the Americans (who are good) started bombing Islamic State (who are bad) and giving arms to the Syrian Rebels (who are good) so they could fight Assad (who is still bad) which was good. 

By the way, there is a breakaway state in the north run by the Kurds who want to fight IS (which is a good thing) but the Turkish authorities think they are bad, so we have to say they are bad whilst secretly thinking they're good and giving them guns to fight IS (which is good) but that is another matter.

Getting back to Syria. President Putin (bad, as he invaded Crimea and the Ukraine and killed lots of folks including that nice Russian man in London with polonium) has decided to back Assad (who is still bad) by attacking IS (who are also bad) which is sort of a good thing?

But Putin (still bad) thinks the Syrian Rebels (who are good) are also bad, and so he bombs them too, much to the annoyance of the Americans (who are good) who are busy backing and arming the rebels (who are also good). 

Now Iran (who used to be bad, but now they have agreed not to build any nuclear weapons and bomb Israel are now good) are going to provide ground troops to support Assad (still bad) as are the Russians (bad) who now have ground troops and aircraft in Syria.
 
So, a Coalition of Assad (still bad) Putin (extra bad) and the Iranians (good, but in a bad sort of way) are going to attack IS (who are bad) which is a good thing, but also the Syrian Rebels (who are good) which is bad. 

Now the British (obviously good, except Corbyn who is probably bad) and the Americans (also good) cannot attack Assad (still bad) for fear of upsetting Putin (bad) and Iran (good / bad) and now they have to accept that Assad might not be that bad after all compared to IS (who are super bad).

So Assad (bad) is now probably good, being better than IS (no real choice there) and since Putin and Iran are also fighting IS that may now make them good. America (still good) will find it hard to arm a group of rebels being attacked by the Russians for fear of upsetting Mr Putin (now good) and that mad ayatollah in Iran (also good) and so they may be forced to say that the Rebels are now bad, or at the very least abandon them to their fate. This will lead most of them to flee to Turkey and on to Europe or join IS (still the only constantly bad group).

To Sunni Muslims, an attack by Shia Muslims (Assad and Iran) backed by Russians will be seen as something of a Holy War, and the ranks of IS will now be seen by the Sunnis as the only Jihadis fighting in the Holy War and hence many Muslims will now see IS as good (doh!).

Sunni Muslims will also see the lack of action by Britain and America in support of their Sunni rebel brothers as something of a betrayal (might have a point) and hence we will be seen as bad.

So now we have America (now bad) and Britain (also bad) providing limited support to Sunni Rebels (bad) many of whom are looking to IS (good / bad) for support against Assad(now good) who, along with Iran (also good) and Putin (also, now, unbelievably, good ) are attempting to retake the country Assad used to run before all this started?
 
That should clear things up! 

John Burch
www.loveshift.com

Pass it on...