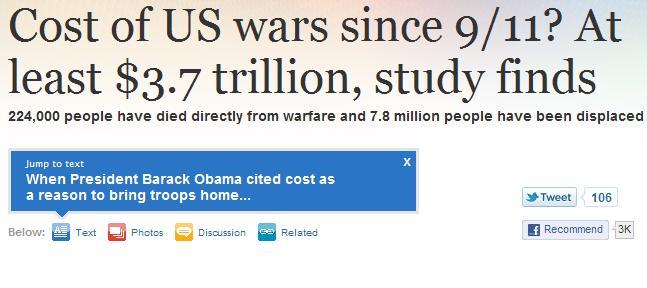 ---
"The final bill will reach at least $3.7 trillion and could be as high as $4.4 trillion, according to the research project
"Costs of War"
by Brown University's Watson Institute for International Studies."
[From MSN June 29, 2011]
---


Government Officials
President of the United States
News and Media
---
Send a link to friends, media, politicians.
To send this page to your friends, relatives, media contacts or politicians, just copy this link and paste it into an email, blog or comments box.
COPY THIS LINK--->>> https://www.loveshift.com/costs-of-war.html
Be sure to add your personal comments, and ask them to do the same.
---
How to share this Web page
---
---